Safe Payment
Pay with the world's most payment methods.
Confidence
Protection covers your purchase and personal data.
Worldwide Delivery
FREE UK Shipping & Low Cost Shipping Worldwide
CONTACT US
kayceedistributors@yahoo.co.uk
New
Scholl Freeze Verruca and Wart Remover, 80ml

EASY TO USE AND EFFECTIVE: Scholl verruca and wart remover freeze treatment starts to work in 40 seconds and works by rapidly freezing the wart or verruca. One single treatment can be sufficient however, for more stubborn or persistent warts or verrucas, additional applications may be required. Always read the instructions, if symptoms persists, please consult a Healthcare professional
PRECISE, TARGETED ACTION: Scholl verruca removal system has precision applicators which are designed to target only the wart or verruca and avoid surrounding healthy skin. Should form a blister after application and fall off in 10-14 days
HEALTHCARE PROFESSIONAL FREEZING METHOD: Based on the liquid nitrogen wart or verruca remover treatment used by healthcare professionals
SUITABLE FOR CHILDREN: Scholl verruca freeze treatment is suitable for use on children aged four years and above. To be applied by an adult and read the instructions carefully before use
SCHOLL FOOT EXPERTISE: Scholl has over 100 years of expertise and experience in making feet feel better. Scholl's aim to improve health, comfort and wellbeing of people by caring for their feet
Product Description Scholl verruca and wart remover are clinically proved for the treatment of common warts and verrucas based on the freezing method used by healthcare professionals. Effective and easy to use, it works by rapidly freezing the wart or verruca. One single treatment can be sufficient. However, more stubborn or persistent warts or verrucas may require additional applications. Removes with 1 treatment Suitable for use on children aged 4+ Based on the treatment used by GPs Easy to use and effective Scholl foot science. Common warts have a raised "cauliflower-like" appearance and can occur anywhere on the body, including fingers, the backs of hands, on the knees and on the face. They are skin coloured, hard and rough. Verrucas are more flattened, have hard outer edges and often have small black spots in the centre. They can occur on the ball of the foot, the bottoms of the toes, or on the heel. A single treatment may be sufficient, however, for verruca's additional applications may be required. Not suitable for use on children under the age of 4. Always read the instructions Ingredients Dimethyl Ether, Propane, Isobutane, Propellant: Hydrocarbon Directions Easy to use - Five simple steps. You must read the instruction leaflet carefully before use. Have a household timer available to time your treatment, as it is essential to time accurately to ensure safe and effective treatment. 1. Attach an applicator bud to the white plastic cap, by firmly pushing it into the larger opening on the end. 2. Place the can upright on a covered table or other sturdy surfaces. Do not hold the can near your face, over parts of your body or clothing. Place the cap on the can, so that the applicator bud sits in the clear plastic shield on the side of the can. 3. Keeping the can upright, press the cap firmly down for 5 seconds. Do not hold the plastic shield. 4. Remove the cap from the can, with the applicator bud still attached. Do not let any liquid come into contact with your skin and do not hold can near your eyes. You MUST wait for 15 seconds, holding the bud pointing downwards, before applying to the verruca or wart. This allows the liquid to collect at the bottom of the applicator bud, and reach the freezing temperature required for effective treatment. 5. Ensure the verruca or wart to be treated is facing upwards. Keeping the applicator bud pointing straight down, lightly place the tip of the bud on the centre of the verruca or wart for a minimum of 30 seconds, but do not apply for longer than 40 seconds. Do not dab. Discard the foam applicator after a single use. Highly flammable. Not suitable for diabetics or people with poor circulation, or children under the age of 4. Do not use during pregnancy or if breastfeeding. Use only as directed. Always use the applicator provided when applying the product. Misuse of the product may result in burns and scarring of healthy tissue or blindness. Avoid contact with the eyes. Suitable for external use only. Avoid inhaling and only use in well-ventilated areas. Discontinue if irritation occurs. Do not treat the same verruca or wart more than four times in total. Safety Warning Keep out of the reach and sight of children. Keep away from fire and flame. Keep out of direct sunlight and do not expose to temperatures exceeding 50 degree Celsius. Box Contains 80 ml, contains 12 applications Manufacturer Contact Information Manufactured for: SSL International plc, Manchester, M41 7HA, U.K.
We offer FREE shipping on all orders!
We ship within Three business days of payment, usually sooner.
We use a selection of shipping services such as Royal Mail, Hermes, DPD. UPS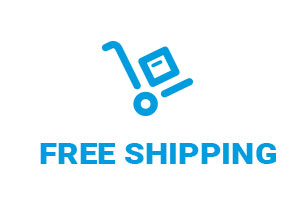 You can return a product for up to 30 days from the date you purchased it.
Any product you return must be in the same condition you received it and in the original packaging. Please keep the receipt.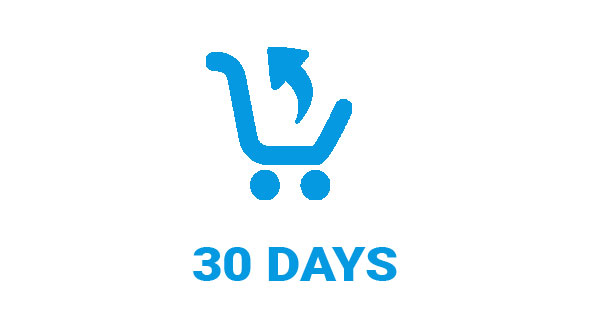 We accept payment by any of the following methods:
PayPal and Ebay Payments
Please pay as soon as possible after winning an auction, as that will allow us to post your item to you sooner!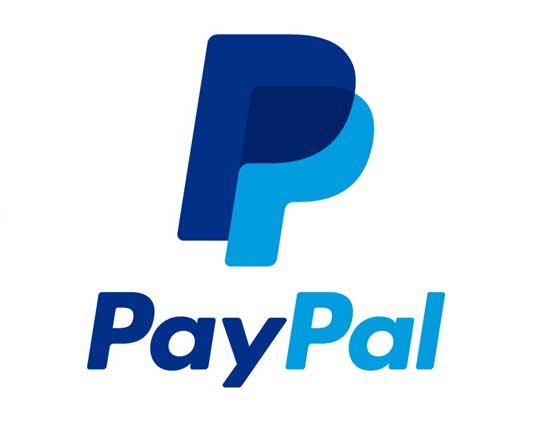 Customer satisfaction is very important to us.
If you have any problem with your order, please contact us and we will do our best to make you satisfied.

If you have any queries, please contact us via ebay. We usually respond within 24 hours on weekdays.
Thank you for shopping at our store.
This Privacy Policy describes how your personal information is collected, used, and shared when you visit or make a purchase from kcmodelaccessories.com (the "Site").
PERSONAL INFORMATION WE COLLECT 
When you visit the Site, we automatically collect certain information about your device, including information about your web browser, IP address, time zone, and some of the cookies that are installed on your device. Additionally, as you browse the Site, we collect information about the individual web pages or products that you view, what websites or search terms referred you to the Site, and information about how you interact with the Site. We refer to this automatically-collected information as "Device Information".
We collect Device Information using the following technologies: 
- "Cookies" are data files that are placed on your device or computer and often include an anonymous unique identifier. For more information about cookies, and how to disable cookies, visit http://www.allaboutcookies.org. 
- "Log files" track actions occurring on the Site, and collect data including your IP address, browser type, Internet service provider, referring/exit pages, and date/time stamps. 
- "Web beacons", "tags", and "pixels" are electronic files used to record information about how you browse the Site.
Additionally, when you make a purchase or attempt to make a purchase through the Site, we collect certain information from you, including your name, billing address, shipping address, payment information (including credit card numbers and PayPal data), email address, and phone number. We refer to this information as "Order Information".
When we talk about "Personal Information" in this Privacy Policy, we are talking both about Device Information and Order Information.
HOW DO WE USE YOUR PERSONAL INFORMATION? 
We use the Order Information that we collect generally to fulfill any orders placed through the Site (including processing your payment information, arranging for shipping, and providing you with invoices and/or order confirmations). Additionally, we use this Order Information to: 
- Communicate with you; 
- Screen our orders for potential risk or fraud; and 
- When in line with the preferences you have shared with us, provide you with information or advertising relating to our products or services.
We use the Device Information that we collect to help us screen for potential risk and fraud (in particular, your IP address), and more generally to improve and optimize our Site (for example, by generating analytics about how our customers browse and interact with the Site, and to assess the success of our marketing and advertising campaigns).
SHARING YOUR PERSONAL INFORMATION 
We share your Personal Information with third parties to help us use your Personal Information, as described above. For example, we use Shopify to power our online store--you can read more about how Shopify uses your Personal Information here: https://www.shopify.com/legal/privacy. We also use Google Analytics to help us understand how our customers use the Site -- you can read more about how Google uses your Personal Information here: https://www.google.com/intl/en/policies/privacy/. You can also opt-out of Google Analytics here: https://tools.google.com/dlpage/gaoptout.
Finally, we may also share your Personal Information to comply with applicable laws and regulations, to respond to a subpoena, search warrant or other lawful requests for information we receive, or to otherwise protect our rights.
BEHAVIORAL ADVERTISING 
As described above, we use your Personal Information to provide you with targeted advertisements or marketing communications we believe may be of interest to you. For more information about how targeted advertising works, you can visit the Network Advertising Initiative's ("NAI") educational page at http://www.networkadvertising.org/understanding-online-advertising/how-does-it-work.
You can opt out of targeted advertising by using the links below: 
- Facebook: https://www.facebook.com/settings/?tab=ads 
- Google: https://www.google.com/settings/ads/anonymous 
- Bing: https://advertise.bingads.microsoft.com/en-us/resources/policies/personalized-ads
Additionally, you can opt out of some of these services by visiting the Digital Advertising Alliance's opt-out portal at: http://optout.aboutads.info/.
DO NOT TRACK 
Please note that we do not alter our Site's data collection and use practices when we see a Do Not Track signal from your browser.
YOUR RIGHTS 
If you are a European resident, you have the right to access personal information we hold about you and to ask that your personal information be corrected, updated, or deleted. If you would like to exercise this right, please contact us through the contact information below.
Additionally, if you are a European resident we note that we are processing your information in order to fulfill contracts we might have with you (for example if you make an order through the Site), or otherwise to pursue our legitimate business interests listed above. Additionally, please note that your information will be transferred outside of Europe, including to Canada and the United States.
DATA RETENTION 
When you place an order through the Site, we will maintain your Order Information for our records unless and until you ask us to delete this information.
CHANGES 
We may update this privacy policy from time to time in order to reflect, for example, changes to our practices or for other operational, legal or regulatory reasons.
CONTACT US 
For more information about our privacy practices, if you have questions, or if you would like to make a complaint, please contact us by e‑mail at kayceedistributors@yahoo.co.uk or by mail using the details provided below:
kcmodelaccessories.com 
[Re: Privacy Compliance Officer] 
Kaycee Distributors, 7 Keith Way, 7, Hornchurch, RM11 3RJ, United Kingdom
Scholl Freeze Verruca and Wart Remover, 80ml